Calm to Rest
Magnesium furthers the body's regeneration after a strenuous day, and the soothing Valerian aroma calms the mind and promotes your soul's well-deserved tranquility.
With your purchase of Calm to Rest ... you will receive our Gift of Gratitude:
Guided Online Instruction from one of our Chopra-Center-Certified Ayurveda Instructors!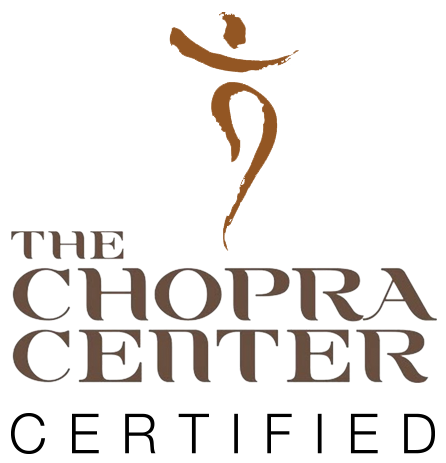 Ingredients
Calm to Rest is mindfully-formulated, natural-preserved, and is free from parabens, mineral oil, petrolatum, formaldehyde, synthetic fragrance - no animal ingredients and never tested on animals.
Deionized Water
Magnesium Chloride
Methylsulfonylmethane (MSM)
Organic Aloe Vera Gel
Glycerine
Hydropropyl Cellulose
Phenoxyethanol / Ethylhexylglycerin (Synthetic Source)
Hyperiucum Perforatum (St. John's Wort)
Centella Asiatica (Gotu Kola / Brahmi)
Valerian Essential Oil