Calm To Rest CBD
Magnesium furthers the body's regeneration after a strenuous day, and the soothing Valerian aroma calms the mind and promotes your soul's well-deserved tranquility.
Cannabidiol (CBD) has no psychoactive effect, but it could have mind calming and uplifting effects.
With your purchase of Calm to Rest CBD ... you will receive our Gift of Gratitude:
Guided Online Instruction from one of our Chopra-Center-Certified Ayurveda Instructors!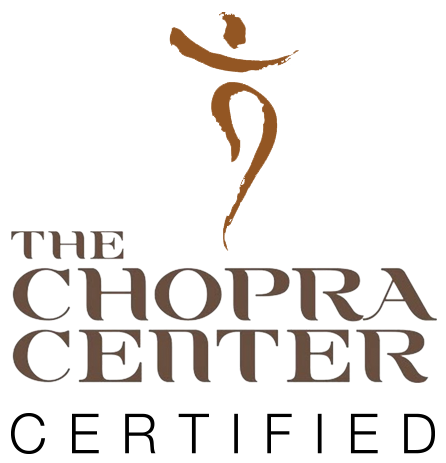 Ingredients
Calm to Rest CBD is mindfully-formulated, natural-preserved, and is free from parabens, mineral oil, petrolatum, formaldehyde, synthetic fragrance - no animal ingredients and never tested on animals.
75 milligrams of CBD per tube (14% by volume) / 300 milligrams of CBD per bottle (14% by volume)
Deionized Water
Cannabidiol (CBD)
Magnesium Chloride
Methylsulfonylmethane (MSM)
Organic Aloe Vera Gel
Glycerine
Hydropropyl Cellulose
Phenoxyethanol / Ethylhexylglycerin (Synthetic Source)
Hyperiucum Perforatum (St. John's Wort)
Centella Asiatica (Gotu Kola / Brahmi)
Valerian Essential Oil