Energy & Focus
St. John's wort is frequently used in alternative medicine. The combination of Tragacanth (Astragalus) and Herb of Grace (Brahmi) improves the body's physical energy, whereas the oils of Peppermint help clear the mind and improve your concentration.
With your purchase of Energy & Focus ... you will receive our Gift of Gratitude:
Guided Online Instruction from one of our Chopra-Center-Certified Ayurveda Instructors!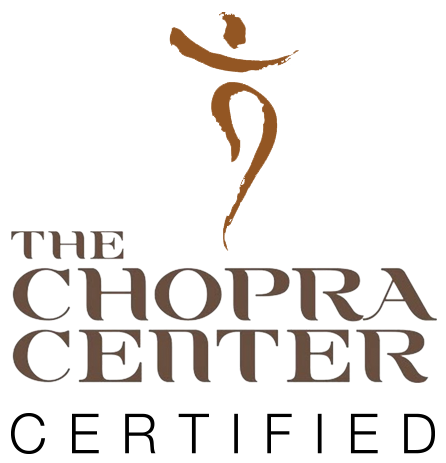 Ingredients
Energy & Focus is mindfully-formulated, natural-preserved, and is free from parabens, mineral oil, petrolatum, formaldehyde, synthetic fragrance - no animal ingredients and never tested on animals.
Deionized Water
Stearic Acid
Cetyl Alcohol
Glyceryl Stearate Se
Caprylic / Capric Triglyceride
Glycerin USP
Ginseng Extract
Astragalus
Gummifer Root Extract
St. John's Wort
Gotu Kola / Brahmi Extract
Peppermint Essential Oil
Hyaluronic Acid (Synthetic Source)
Cetearyl Olivate
Sorbitan Olivate
Aloe Vera Gel
Panthenol
Potassium Sorbate
Sodium Benzoate
Dimethicone
Allantoin
Sodium Hydroxide 20% Solution